YESUS SEBAGAI GURU DITINJAU DARI PENDEKATAN MENGAJAR DAN RELEVANSINYA BAGI GURU AGAMA KATOLIK
Natalis Sukma Permana

STKIP Widya Yuwana
Keywords:
Jesus, Teaching Approach, Catholic Religion Teacher
Abstract
The figure of Jesus as a teacher is clearly different from the average teacher. Jesus was recognized as a teacher not only by His disciples, but by many who heard His teachings. Jesus is called the Teacher because Jesus' teacher training is based on "teaching" activities. The uniqueness of his teaching was different from that of the Rabbis of his day. Jesus is truly a teacher who has the competence to teach from the side of His personality. In His teaching Jesus had clear goals and directions, to achieve His learning goals Jesus used strategies such as learning and was supported by the use of approaches that were easy for his students to understand. This paper aims to (1) show Jesus as a teacher, (2) the uniqueness of Jesus' teaching (3) the teaching techniques practiced by Jesus (4) and its relevance for Catholic religious teachers. The important point of the results of this study is that Catholic religion teachers must have Jesus-like character and skills to teach well according to Jesus' example. These teaching skills have a big influence on students' attention to learning. This research will use descriptive quantitative and qualitative approaches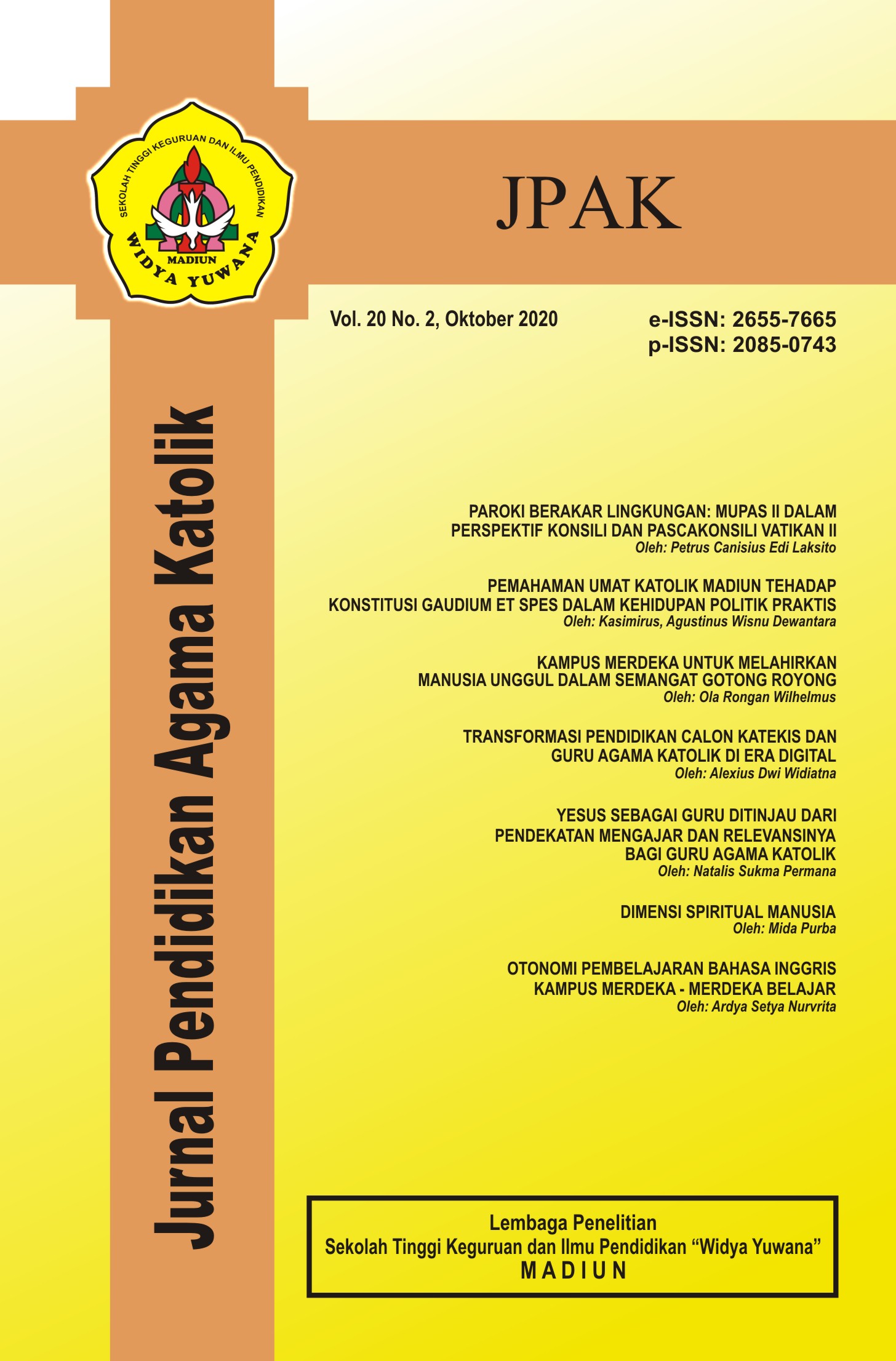 Copyright (c) 2020 Natalis Sukma Permana
This work is licensed under a Creative Commons Attribution-NonCommercial-ShareAlike 4.0 International License.

This work is licensed under a Creative Commons Attribution-NonCommercial-ShareAlike 4.0 International License