MANUSIA BERAGAMA MEMAKNAI PENDERITAAN
Agustinus Wisnu Dewantara

STKIP Widya Yuwana
Keywords:
suffering, Meaning, Religion, Christianity
Abstract
Suffering is the reality of religious people, so suffering is an important theme of almost all religions. The negative and depressed color of suffering invites religions to discuss it. Christianity does not see it as fatalistic, but regards suffering as the constitutive reality of all humans. All human beings must suffer, but faith makes humans have a different perspective in reacting to it. This paper wishes to examine the theme of suffering with hermeneutic studies. The research model used in this paper is a qualitative model with as much as possible using hermeneutics by comparing several texts and understanding about suffering, both in Christianity and in other religions. The expected goal of deepening this theme is to find a more comprehensive understanding of suffering as a Christian believer, and finally be able to unite spiritual suffering in the light of Christ who also suffered, so that eventually he also rose with Christ. Life is not to suffer and die silly. Life is also not filled with the solitude of the cross merely, because God created man clearly not to make him suffer.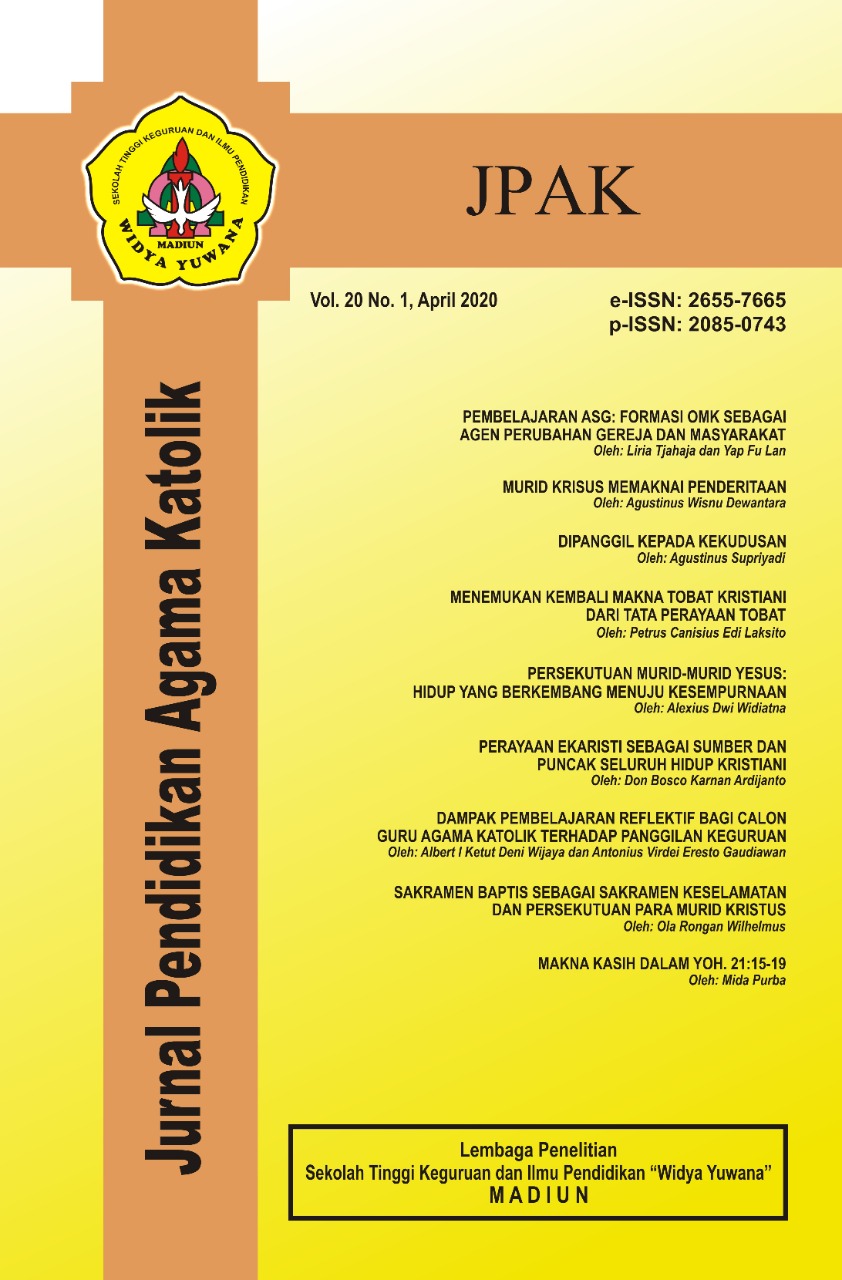 Copyright (c) 2020 Agustinus Wisnu Dewantara
This work is licensed under a Creative Commons Attribution-NonCommercial-ShareAlike 4.0 International License.

This work is licensed under a Creative Commons Attribution-NonCommercial-ShareAlike 4.0 International License