PERAYAAN EKARISTI SEBAGAI SUMBER DAN PUNCAK SELURUH HIDUP KRISTIANI
Don Bosco Karnan Ardijanto
Keywords:
Eucharist, Christ's sacrifice, Christian life
Abstract
The Eucharist is the source and summit of the Christian life. Many faithful celebrate the Eucharist: some experience the Eucharist's impact, but many do not feel the impact of the Eucharist on their daily lives. The Eucharist is the memory of Christ's sacrifice on the cross. He himself is present at the Eucharist. Therefore the Eucharist is a source of grace and blessing to the lives of the faithful: to bring the fruits of redemption and to be the source of life for the faithful; building–living–reviving the Church. The Eucharist is also a source of repentance and forgiveness as well as a source for developing faith, hope, and love. The Eucharist is the offering of Christ and His Church. Therefore, in the Eucharist the faithful offer their entire lives to be transformed into a source of life and blessing for them and the whole world. In the spirit of repentance, the faithful are also called to offer themselves in faith, hope and love. Celebrating the Eucharist and seriously believing its truths will illuminate the daily lives of the faithful and grow in love for the Eucharist, so that they grow in love for God and others in Christ.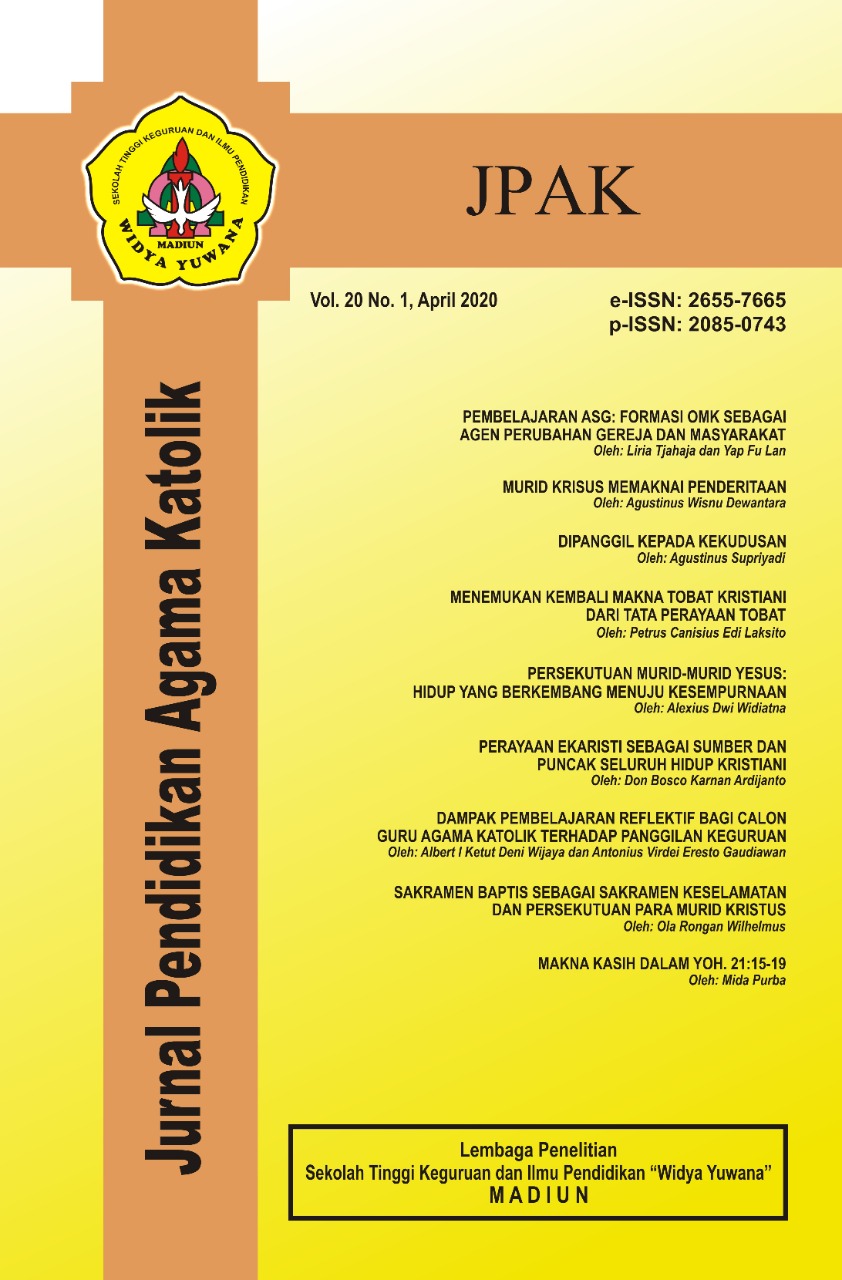 Copyright (c) 2020 Don Bosco Karnan Ardijanto
This work is licensed under a Creative Commons Attribution-NonCommercial-ShareAlike 4.0 International License.

This work is licensed under a Creative Commons Attribution-NonCommercial-ShareAlike 4.0 International License