PERSEKUTUAN MURID-MURID KRISTUS: HIDUP YANG BERKEMBANG MENUJU KESEMPURNAAN
Alexius Dwi Widiatna

STKIP Widya Yuwana
Keywords:
Discipleship, Perfection, Following Christ
Abstract
Being a disciple of Christ is a gift of a special Christian vocation. A true disciple of Christ is required to follow Jesus bravely denying himself, taking up his cross every day, and following Jesus. A disciple of Christ is a human being's community, who is called to always be united with Jesus and love others. In his life, a disciple of Christ is required to imitate and follow in the footsteps of Christ toward the perfection of life like Jesus who reached the perfection of His life by dying on the cross. A disciple becomes perfect when he unites himself with Christ totally, follows Christ wherever he walks, follows each of his steps, and always constantly learns from him under the guidance of the Holy Spirit.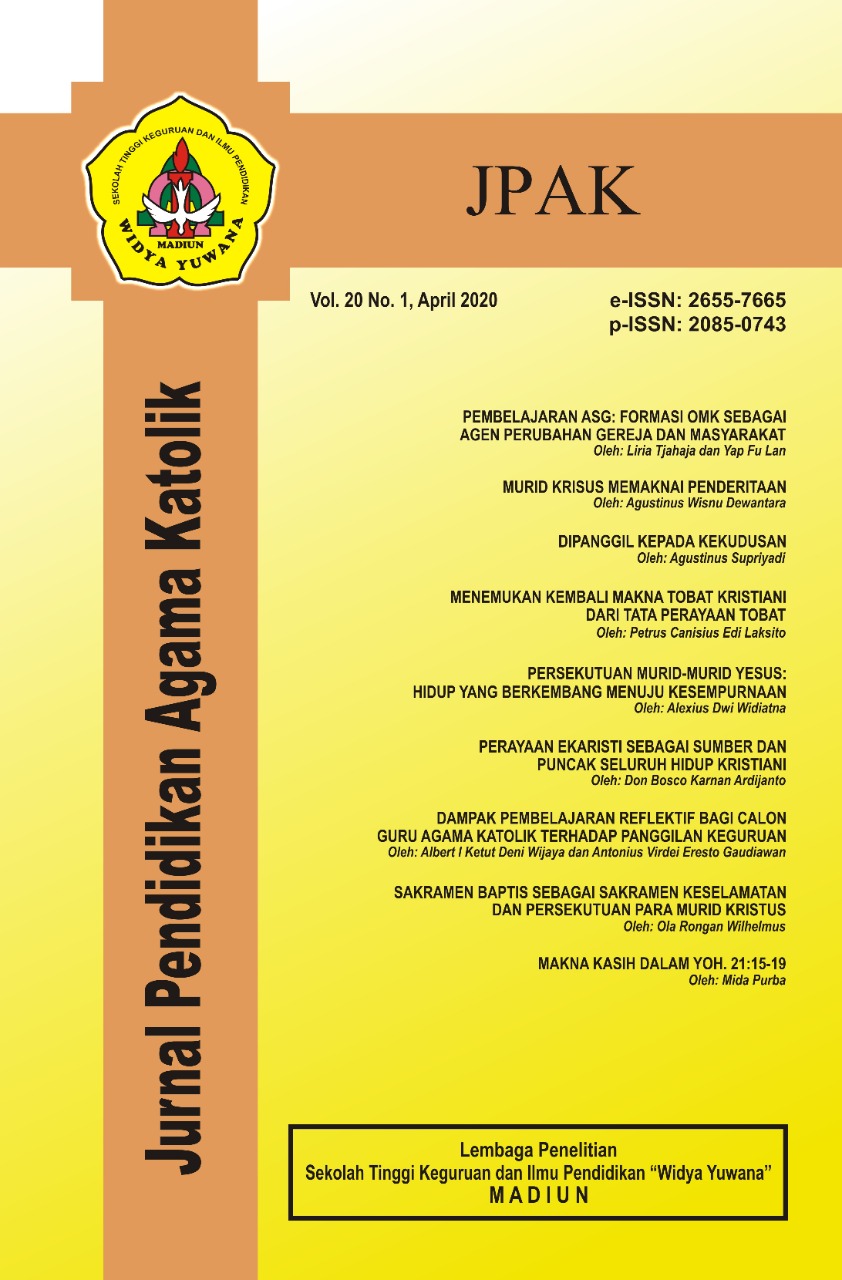 Copyright (c) 2020 Alexius Dwi Widiatna
This work is licensed under a Creative Commons Attribution-NonCommercial-ShareAlike 4.0 International License.

This work is licensed under a Creative Commons Attribution-NonCommercial-ShareAlike 4.0 International License