KAMPUS MERDEKA UNTUK MELAHIRKAN MANUSIA UNGGUL DALAM SEMANGAT GOTONG ROYONG
Ola Rongan Wilhelmus

STKIP Widya Yuwana
Keywords:
Human resources, independent campus, tertiary institution, continuing education system
Abstract
Indonesia's human development index is still low among ASEAN countries. This losing quality of human resources results in decisions taken often not in favor of the interests of the nation. The low quality of human resources has resulted in one of the national development agendas as stipulated in the National Medium Term Development Plan IV (RPJMN-IV) currently putting strong pressure on improving human resources. The independent campus policy is designed to reinforce the position of tertiary institutions as a center for superior Indonesian human resources, and at the same time challenge tertiary institutions to continue of building a sustainable education system which is directly related to economic, social, and environmental aspects, as well as 21st century life and work skills demanded.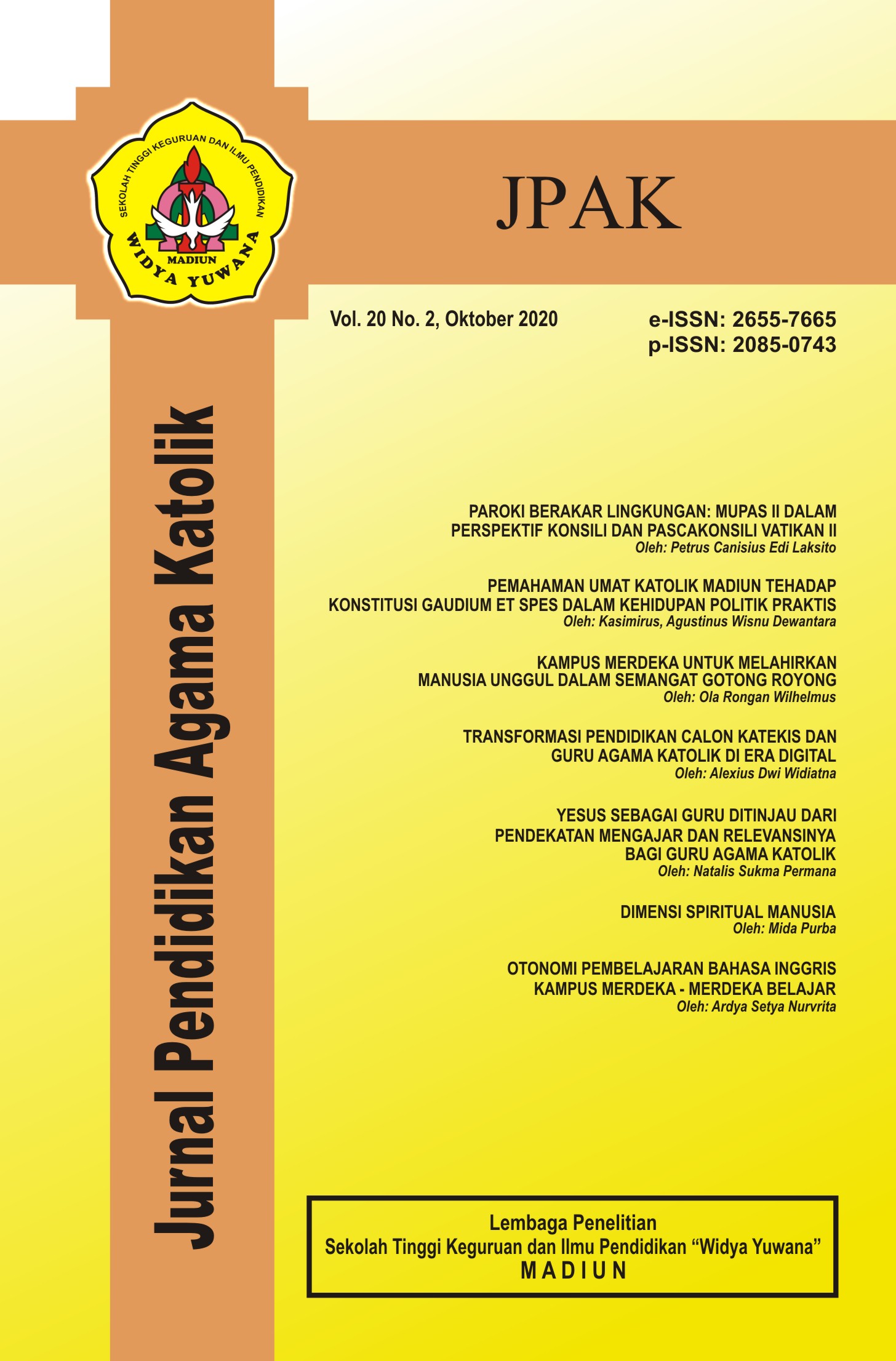 Copyright (c) 2020 Ola Rongan Wilhelmus
This work is licensed under a Creative Commons Attribution-NonCommercial-ShareAlike 4.0 International License.

This work is licensed under a Creative Commons Attribution-NonCommercial-ShareAlike 4.0 International License