DIMENSI SPIRITUAL MANUSIA
Keywords:
spirit, daily life, revelation, human nature
Abstract
This article wants to explore that human being has spiritual dimension which is not contradict to his or her body. It points out that spiritual dimension of human being by using the expereince of St. Vincent de Paul and the same time showing that human expereince as a locus of God's revealing self-disclousure. God's revealing self-disclousure is very much interconnected with the notion of God as Divine Providende because through God's self-disclousure, He brings meaning to the life of His people. This takes place in ordinary daily life. It is the spirit of human being enable them from time to time to related them selves to higher reality, God.The writer uses hermeneutic approach to analyze topic of discussion.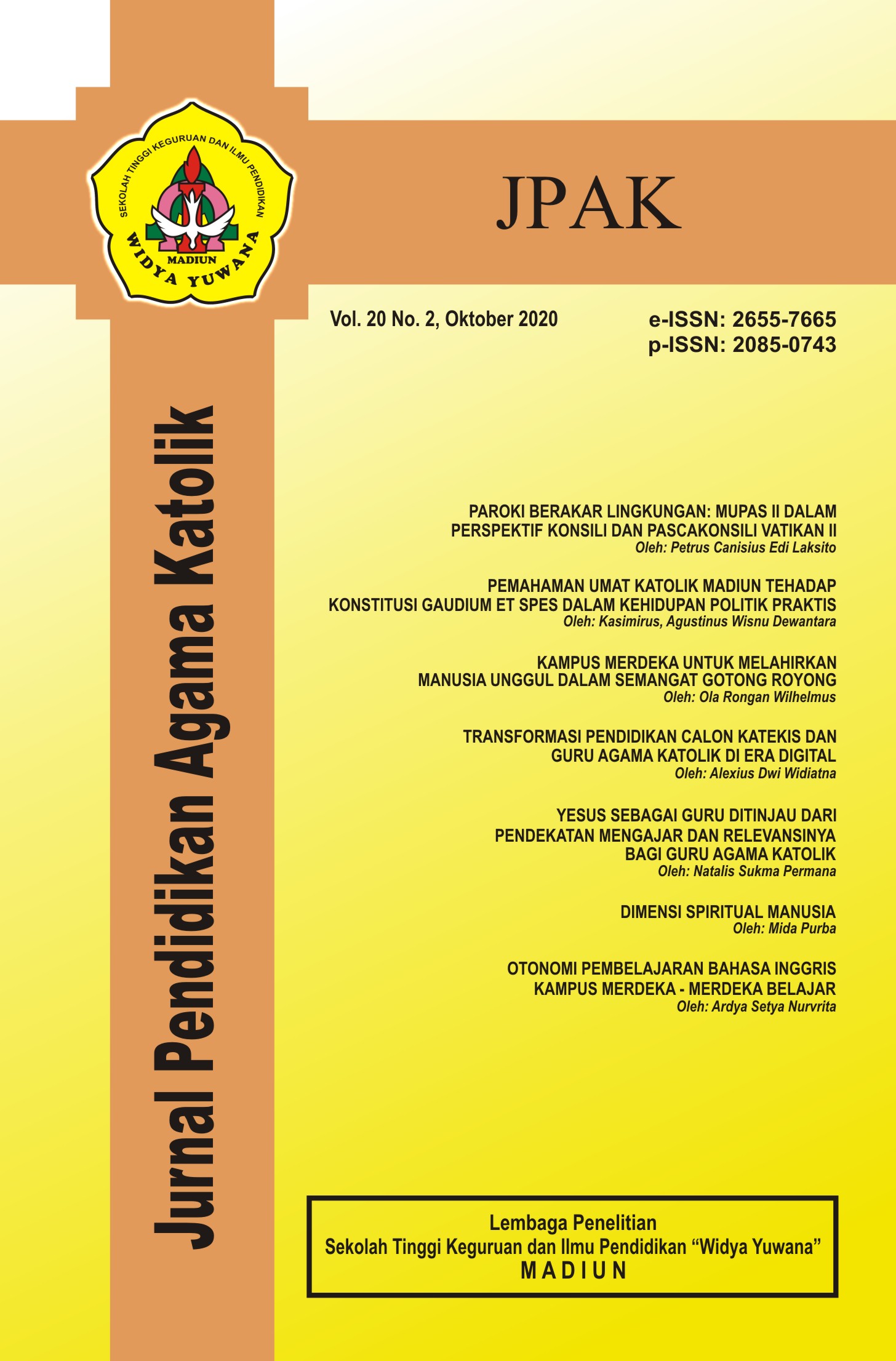 Copyright (c) 2020 Mida Yosephine Purba
This work is licensed under a Creative Commons Attribution-NonCommercial-ShareAlike 4.0 International License.

This work is licensed under a Creative Commons Attribution-NonCommercial-ShareAlike 4.0 International License