OTONOMI PEMBELAJARAN BAHASA INGGRIS KAMPUS MERDEKA – MERDEKA BELAJAR
Ardya Setya Nurvrita

STKIP Widya Yuwana
Keywords:
freedom to learn, learning autonomy, English learning method, chatecists
Abstract
Kampus Merdeka – Merdeka Belajar (freedom to learn) is a new learning program designed by the Indonesian Minister of Education and Culture as a response toward the Industrial Revolution 4.0. Through this way, the graduates are able to be inovative, creative, autonomous, and competitive. Beside hard working, the next religious teacher and chatecists also expected to be literate and fluent in English, since it was established as international, business, and technological language. This paper aims to analyze English learning autonomy in term of learning methods toward religious teacher and chatecists. The writer uses analytical approach to analyze topic of discussion. Some datas and references used to find out what will we do as a lecturer in English learning process toward religious teacher and cathecists through freedom to learn.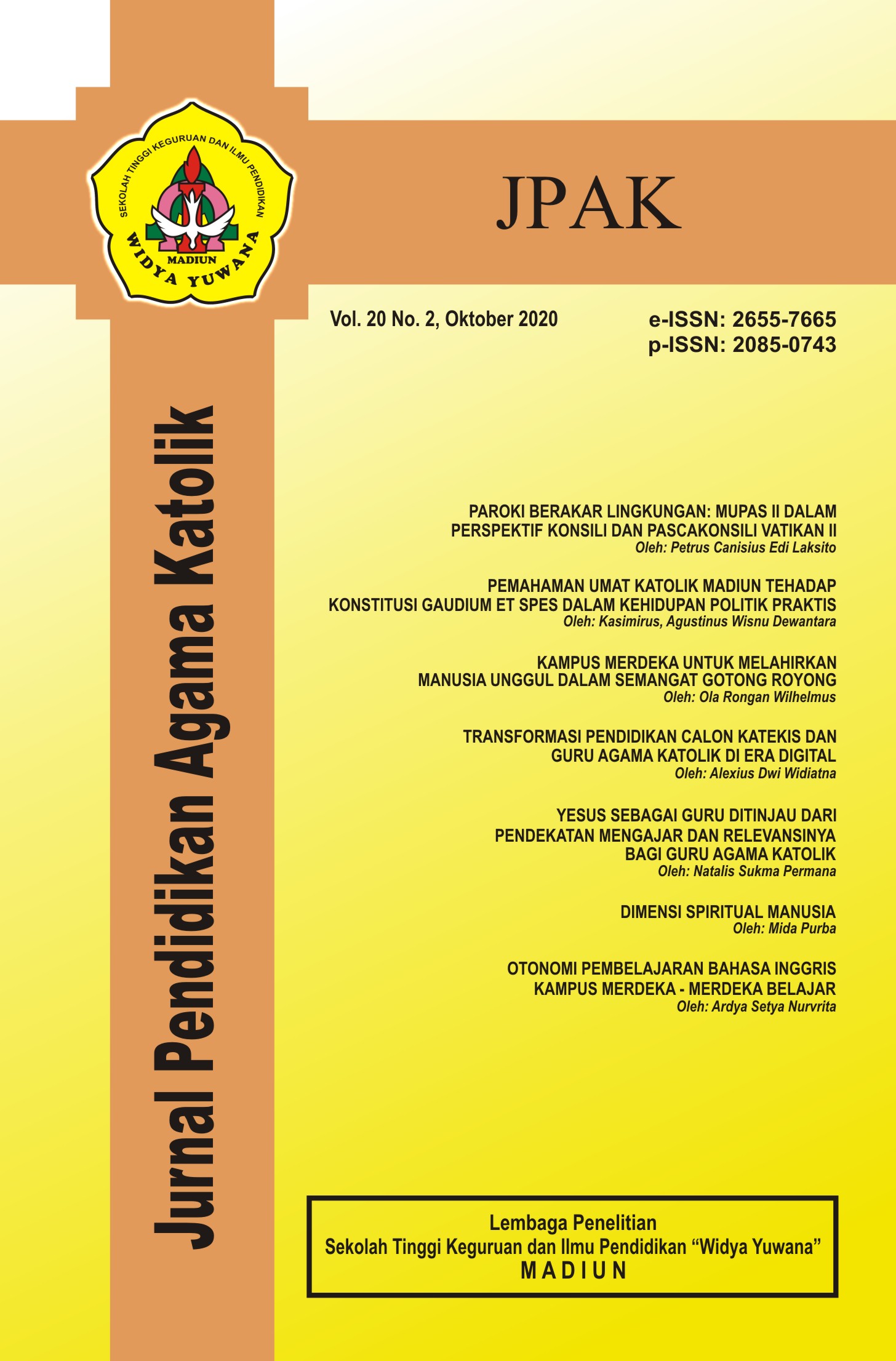 Copyright (c) 2020 Ardya Setya Nurvrita
This work is licensed under a Creative Commons Attribution-NonCommercial-ShareAlike 4.0 International License.

This work is licensed under a Creative Commons Attribution-NonCommercial-ShareAlike 4.0 International License