PERSEKUTUAN
Keywords:
Trinity, communion, revelation, human nature
Abstract
This article wants to explore the doctrin of Trinity by looking at the experience of the believers of the early church. Their encounter with God which they saw in Jesus himself and in Spirit provide the notion of the doktrin of Trinity. The very being of God who reveal Himself in Jesus dan in Spirit shows a harmonius relation among them and simultaniously shows a communion. This communion becomes model of the communion of the believers. The writer uses hermeneutic approach to analyze topic of discussion.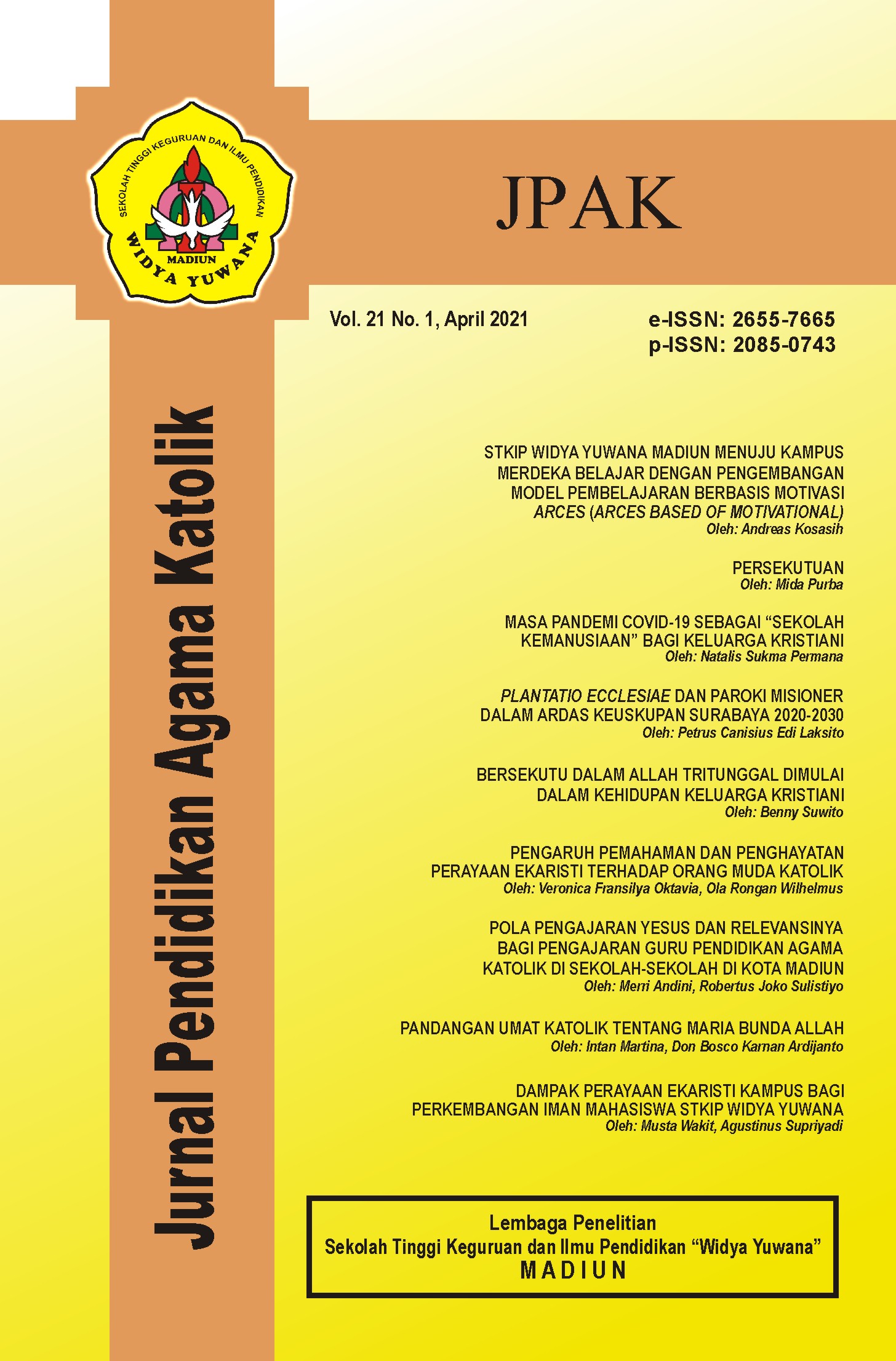 Copyright (c) 2021 Mida Purba
This work is licensed under a Creative Commons Attribution-NonCommercial-ShareAlike 4.0 International License.

This work is licensed under a Creative Commons Attribution-NonCommercial-ShareAlike 4.0 International License