PENGGUNAAN GADGET BAGI KEHARMONISAN KELUARGA KRISTIANI DI STASI SANTO PAULUS SLOROK PAROKI SANTO YUSUF BLITAR
Keywords:
Gadget, Christian Family, Family Harmony
Abstract
Gadgets are the fruit of technological developments that make communication easier. From several research results on family, it was found that gadgets have an impact on families. One of the impacts is the emergence of problems in harmony between family members. From this explanation, an idea emerged of how families use communication tools, gadgets and what are the impacts of using them. This study aims to explore how Christian families use gadgets for family harmony. This study uses a qualitative method. Data collection was carried out by interviewing techniques. This research was conducted at Stasi Santo Paulus Slorok, Parish of Santo Yusuf Blitar. Respondents of this study were 10 married couples. The results of the study show that today's families are accustomed to using gadgets and using them as a means of communication. The use of gadgets has a positive and negative impact on family life. The use of gadgets can have a positive impact if the gadgets are used wisely and responsibly. So that communication or relationships in the family and the surrounding environment are maintained. Likewise, the use of gadgets can also have a negative impact if not used wisely and responsibly.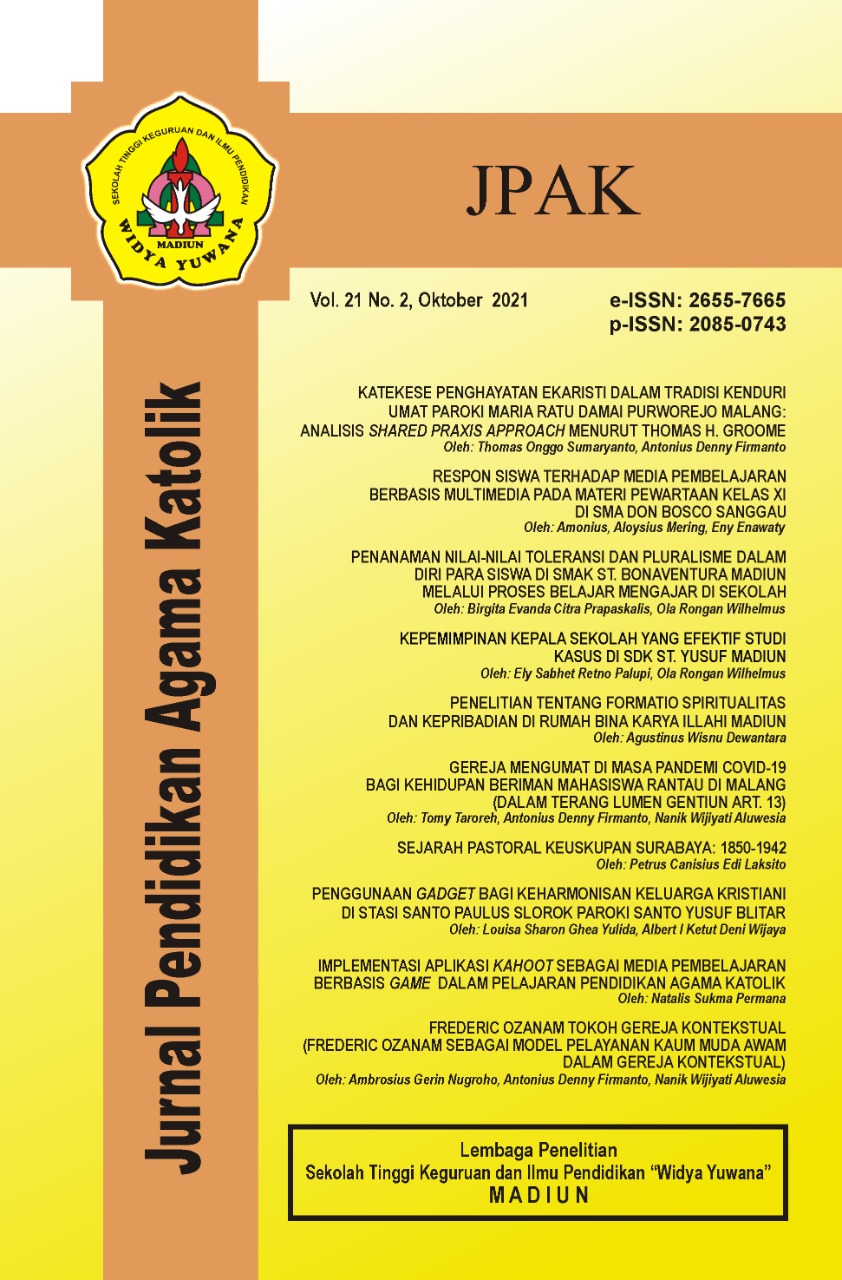 Copyright (c) 2021 Louisa Sharon Ghea Yulida, Albert I Ketut Deni Wijaya
This work is licensed under a Creative Commons Attribution-NonCommercial-ShareAlike 4.0 International License.

This work is licensed under a Creative Commons Attribution-NonCommercial-ShareAlike 4.0 International License