KEPEMIMPINAN KEPALA SEKOLAH YANG EFEKTIF STUDI KASUS DI SDK ST. YUSUF MADIUN
Keywords:
Leadership, Principal, Teacher Performance
Abstract
The teacher has a duty as an educator and also as a guide for students in the learning process. Therefore, teachers must be aware of their position as professional educators and have high performance. Teacher performance will be optimal if it is supported by good leadership from the principal as well as good and adequate work facilities and infrastructures. Principal leadership is one of the determining factors to improve teacher performance in the school. As a leader, the principal should have an ability to influence everyone, especially the teachers, so that they can work better for the realization of educational goals. This study explores the theme of the Influence of Principal Leadership on Teacher Performance. The purpose of this study is to analyze the extent to which the principal's leadership influences on the performance development of teachers in schools. This study used qualitative research methods. Data collection was carried out by online interview techniques through the WhatsApp application and also directly or face to face interview. Respondents in this study consisted of seven teachers, namely homeroom teachers I-VI and student affair section at SDK St. Yusuf Madiun.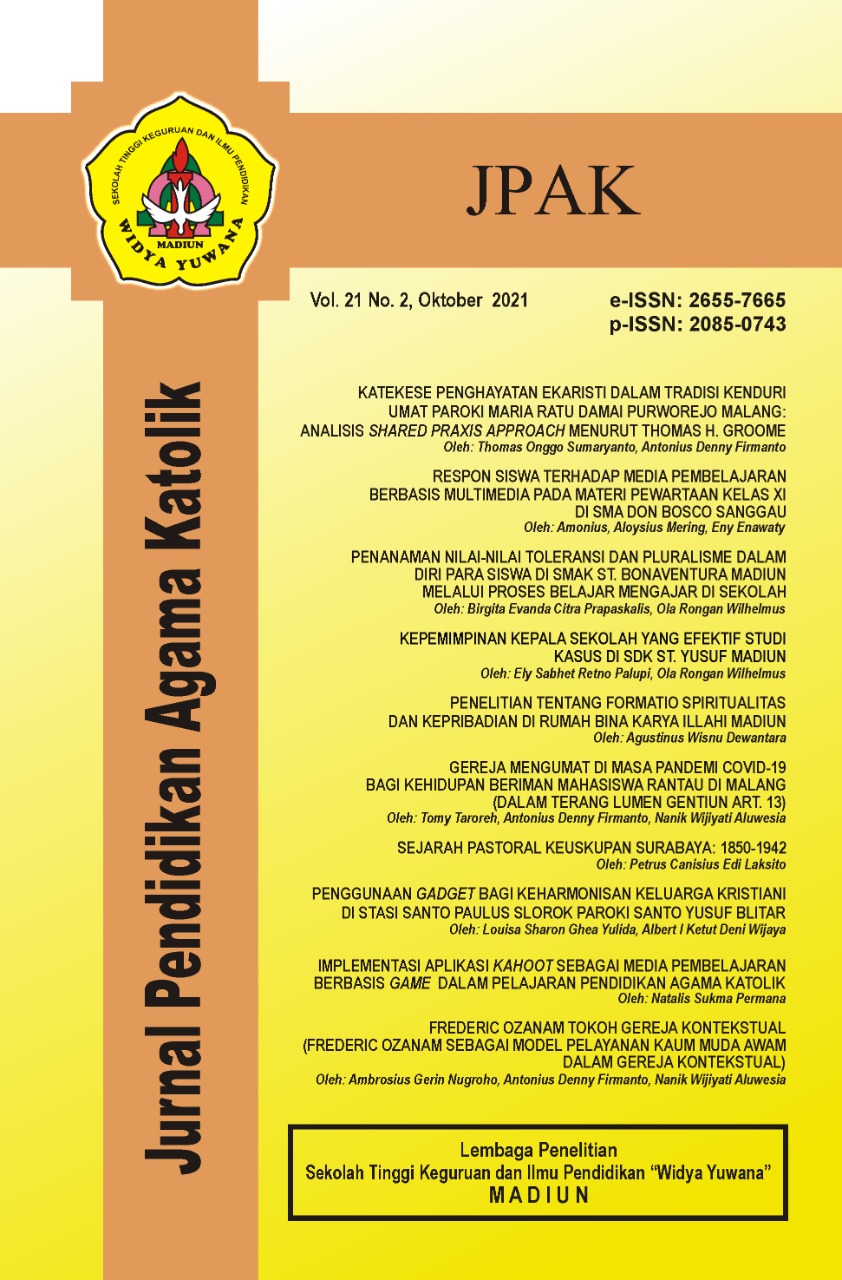 Copyright (c) 2021 Ely Sabhet Retno Palupi
This work is licensed under a Creative Commons Attribution-NonCommercial-ShareAlike 4.0 International License.

This work is licensed under a Creative Commons Attribution-NonCommercial-ShareAlike 4.0 International License