PENANAMAN NILAI-NILAI TOLERANSI DAN PLURALISME DALAM DIRI PARA SISWA DI SMAK ST. BONAVENTURA MADIUN MELALUI PROSES BELAJAR MENGAJAR DI SEKOLAH
Keywords:
Pluralism, Toleration, Incultation of Toleration and Pluralism, Learning Process, Catholic School
Abstract
Pluralism, toleration, and multiculturalism is a values and concept whom very important to understanding diversity. Indonesia have very much tribe, religion, and culture what makes people have to adapt with their circumstances. Indonesia context who is very diversity, makes minority people feels intimidate and receive unfair treatment. Because of that, the incultating of pluralism concept and toleration become very important to do, especially in Catholic School. Catholic School who have a goal to create holistic education, have bigger responbility to incultate pluralism and toleration in the student. Incultating pluralism and toleration activities can creates with learning process on school, who have a goal to educate toleration values, pluralism, and diversity.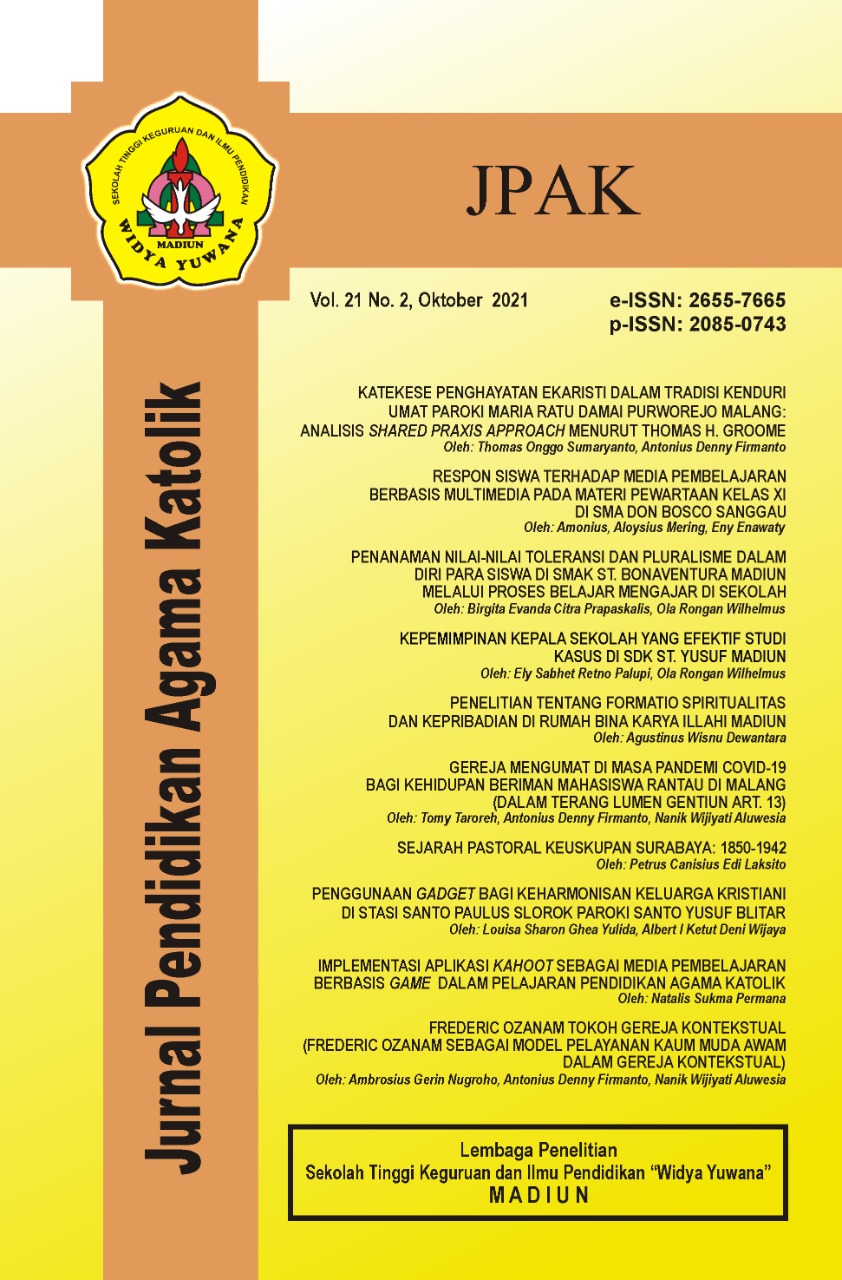 Copyright (c) 2021 Birgita Evanda Citra Prapaskalis
This work is licensed under a Creative Commons Attribution-NonCommercial-ShareAlike 4.0 International License.

This work is licensed under a Creative Commons Attribution-NonCommercial-ShareAlike 4.0 International License