SEJARAH PASTORAL KEUSKUPAN SURABAYA: 1850-1942
Keywords:
history, pastoral works, mission, the Diocese of Surabaya
Abstract
This article deals with some elements of pastoral works and care of souls in the Diocese of Surabaya, in the East Java, Indonesia, especially in the mission era of 1850-1942. This period, which ends with the defeat of the colonial power of the Dutch by the Japanese occupation forces, is of great importance, because it laid the foundation of  the community life of this Diocese for the next periods. Being still in the period of mission, pastoral works of caring the souls of those days were characterized by the atmosphere of mission works. While as a term "mission" was still a "keyword" of this period, it is hoped that a good understanding about this period could be a good introduction for the future study of the history of pastoral works in the Diocese of Surabaya.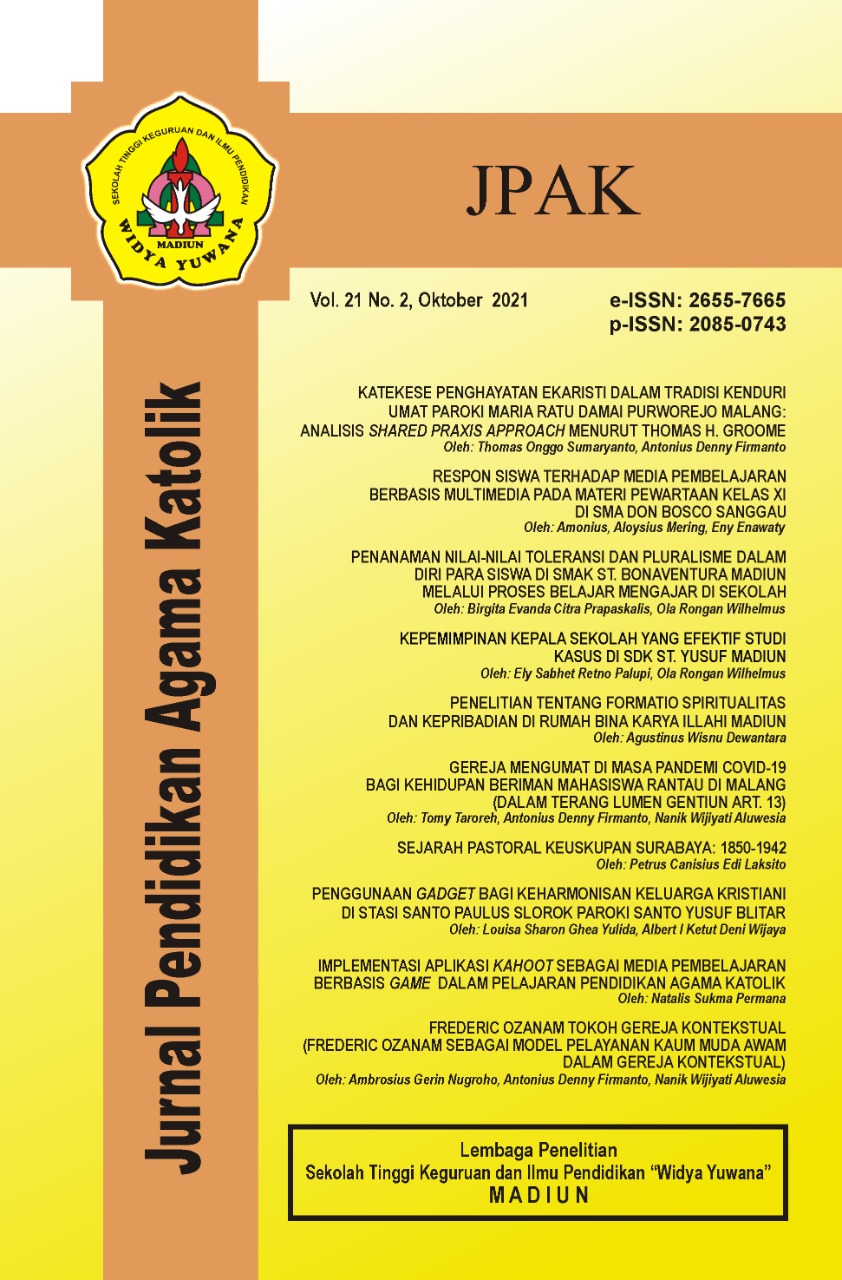 Copyright (c) 2021 Petrus Canisius Edi Laksito
This work is licensed under a Creative Commons Attribution-NonCommercial-ShareAlike 4.0 International License.

This work is licensed under a Creative Commons Attribution-NonCommercial-ShareAlike 4.0 International License