IMPLEMENTASI APLIKASI KAHOOT SEBAGAI MEDIA PEMBELAJARAN BERBASIS GAME DALAM PELAJARAN PENDIDIKAN AGAMA KATOLIK
Keywords:
Game Based Learning, Catholic Religius Education, Kahoot Media
Abstract
In the world of education, learning media has a very important role. The position of learning media as a tool or means of conveying messages from teachers to students. In learning activities, the media has the function of attention, cognitive function, afective function and compensatory function. One of the media learning that can be used is the Kahoot application. Media learning in the form of visuals has the benefit of being able to attract students' attention and motivate students to learn. Kahoot is a game-based visual media that is easily accessed and used by teachers and students. Game-based learning media is favored by the digital generation. Kahoot can be used as a teaching medium for Catholic religion education. In its utilization, it can be used for brainstorming, pretest-posttest, to find out understanding regarding the presented subject matter.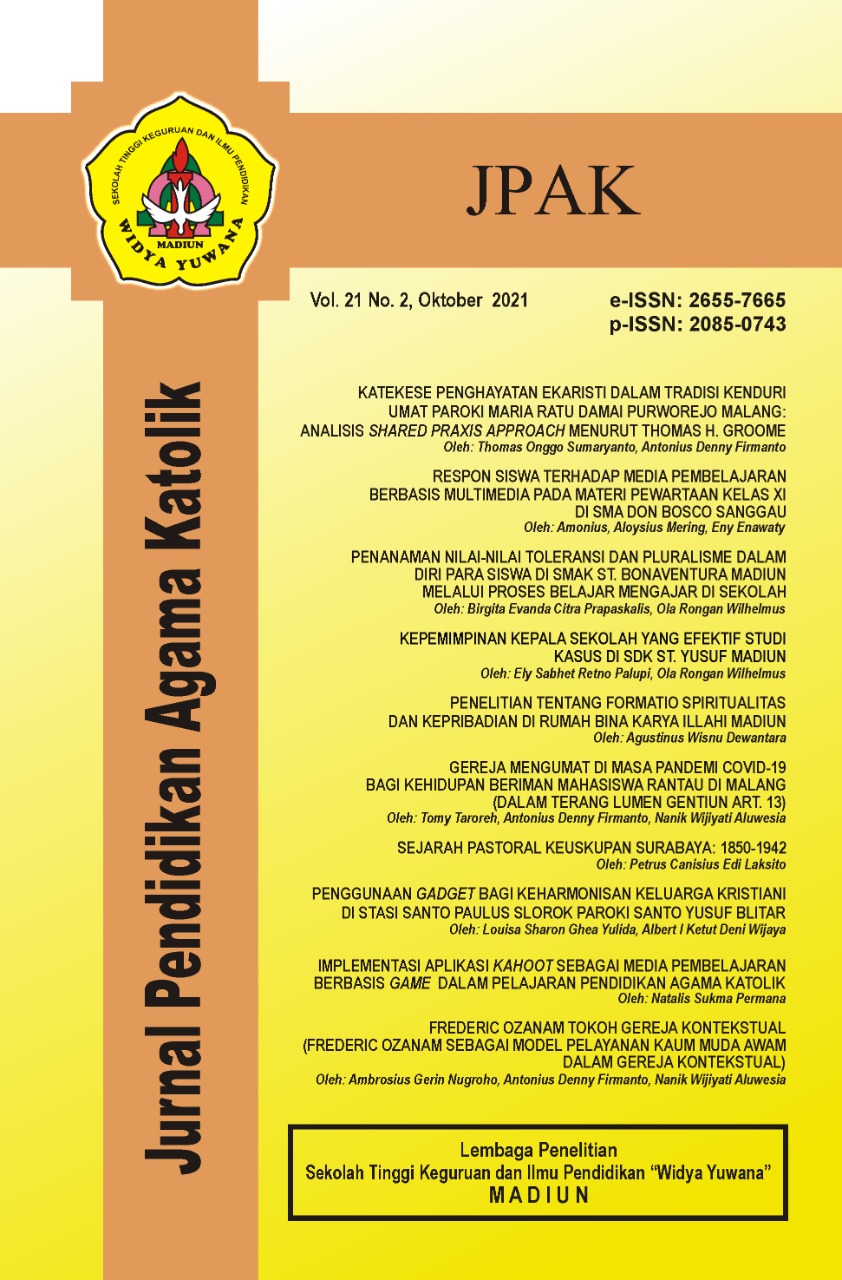 Copyright (c) 2021 Natalis Sukma Permana
This work is licensed under a Creative Commons Attribution-NonCommercial-ShareAlike 4.0 International License.

This work is licensed under a Creative Commons Attribution-NonCommercial-ShareAlike 4.0 International License