SENI MUSIK SEBAGAI SARANA BERKATEKESE DI PAROKI-PAROKI KEVIKEPAN MADIUN
Keywords:
catechesis, means of catechesis, musical arts
Abstract
Abstract
The art of music is an expression of someone who is poured into sound. For the community, music is a part of their life, because music serves as an entertainer, teaching the listeners. Catechesis is learning about faith for all people, which is given organically and systematically, this is given to people so that they know God more and can unite with God. The purpose of this research is to describe what is meant by music, to describe what catechesis is, and to describe the art of music as a means of catechesis effectively and efficiently in the parish of Madiun Vicariate. This study uses a qualitative approach. The data collection technique is through in-depth interviews. Respondents in this study were catechists/sie catechesis in the parish of Madiun Vicariate. Respondents in this study amounted to (7) people. The results showed that the respondents knew enough that music could be used as a means of catechesis because it could convey messages through lyrics, melodies, and musical arrangements. Music can be used as an effective and efficient means of catechesis if it is processed creatively.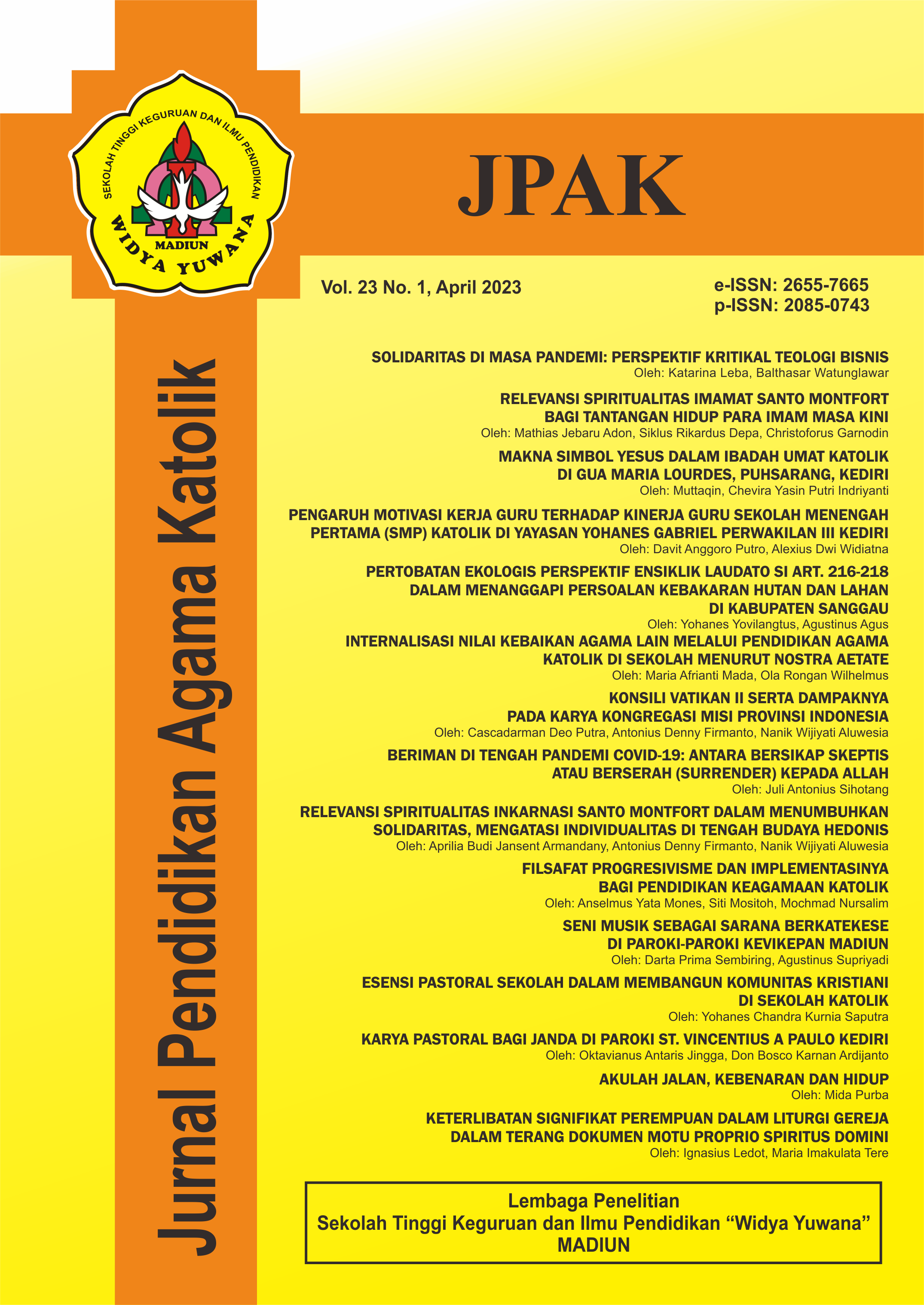 Copyright (c) 2023 Darta Prima Sembiring, Agustinus Supriyadi
This work is licensed under a Creative Commons Attribution-NonCommercial-ShareAlike 4.0 International License.

This work is licensed under a Creative Commons Attribution-NonCommercial-ShareAlike 4.0 International License