MAKNA KASIH DALAM YOH. 21:15-19
Mida Purba

STKIP Widya Yuwana
Keywords:
demand, love, teacher, pupil, dedication, friendship, sheeps
Abstract
All people is longing for love. No one can escape from this fact.  Inspire of this fact human being are often have little courage to love others truly. Why? Because they are driven by their ego and want to fulfill it. The consequence is this, they see other people as a person to fulfill their ego in a subtle way. In order to gain a good understanding about the meaning of love, I analyzed John 21:15-19 with the help of some expert. This study shows that love is not about fulfilling ego but about dedication for others. Love is willingness to nurture life.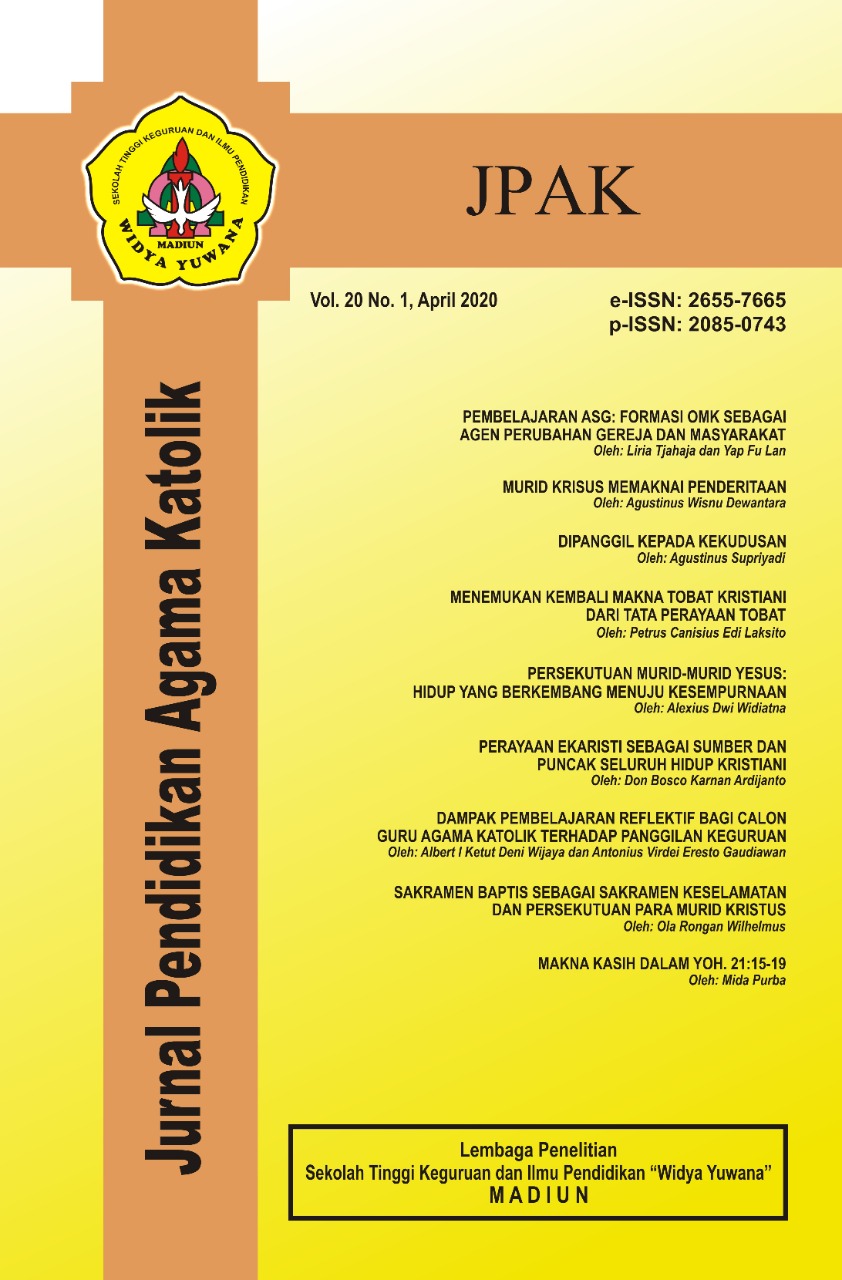 Copyright (c) 2020 Mida Yosephine Purba
This work is licensed under a Creative Commons Attribution-NonCommercial-ShareAlike 4.0 International License.

This work is licensed under a Creative Commons Attribution-NonCommercial-ShareAlike 4.0 International License