MENEMUKAN KEMBALI MAKNA TOBAT KRISTIANI DARI TATA PERAYAAN TOBAT
Petrus Canisius Edi Laksito

STKIP Widya Yuwana
Keywords:
Sacrament of Penance, Rite of Penance, Continual Sanctification
Abstract
Sacrament of Penance is of great importance for the formation of the faithful in their path to holiness after Baptism. This Sacrament is intended as an instrument for theircontinual cleansing and sanctification as the disciples of Christ, so that they can bear many fruits in their life. This work of sanctification is a key element in their Christian life due to the power of sins which defiles them as the members of Christ. This paper wants to explore the meaning of the Sacrament of Penance in the work of sanctification of the faithful from the liturgical document Ordo Paenitentiae (1973) and the subsequent documents on it. At the end of the discussion, it wants to bring some pastoral consequences related to the practice of this Sacrament in the context of the life of the faithful in the Diocese of Surabaya.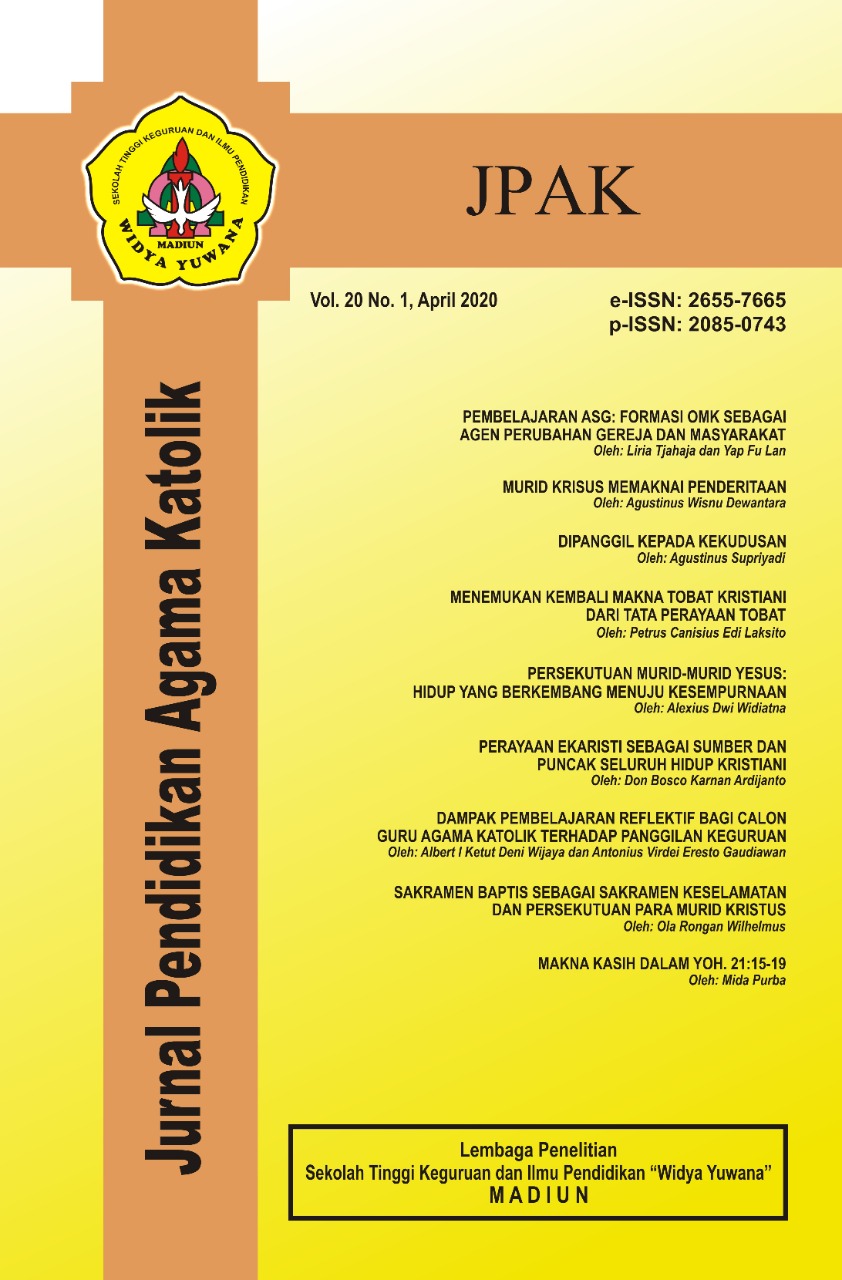 Copyright (c) 2020 Petrus Canisius Edi Laksito
This work is licensed under a Creative Commons Attribution-NonCommercial-ShareAlike 4.0 International License.

This work is licensed under a Creative Commons Attribution-NonCommercial-ShareAlike 4.0 International License