MASA PANDEMI COVID-19 SEBAGAI "SEKOLAH KEMANUSIAAN" BAGI KELUARGA KRISTIANI
Natalis Sukma Permana

STKIP Widya Yuwana
Keywords:
Family, humanitarian school, Covid-19
Abstract
The family is a domestic ecclesia that is called to cultivate seeds of faith and joyful love for its members and for other families. As ecclesia domestica, families need to be aware of their unique calling in the midst of the complex challenges faced today, namely to become a sign of real love in the life of the world. The family becomes the first and vital cell for society and a deeper humanitarian school. The Covid-19 pandemic period can be an opportunity to turn families into humanitarian schools, where human values ​​grow and develop, a house of holiness, where the virtues of the gospel grow, and the community of mercy is in accordance with the ideals of Christian marriage. The period of the Covid-19 pandemic should be a momentum for reflection to increase family dialogue, harmony, and assistance for children.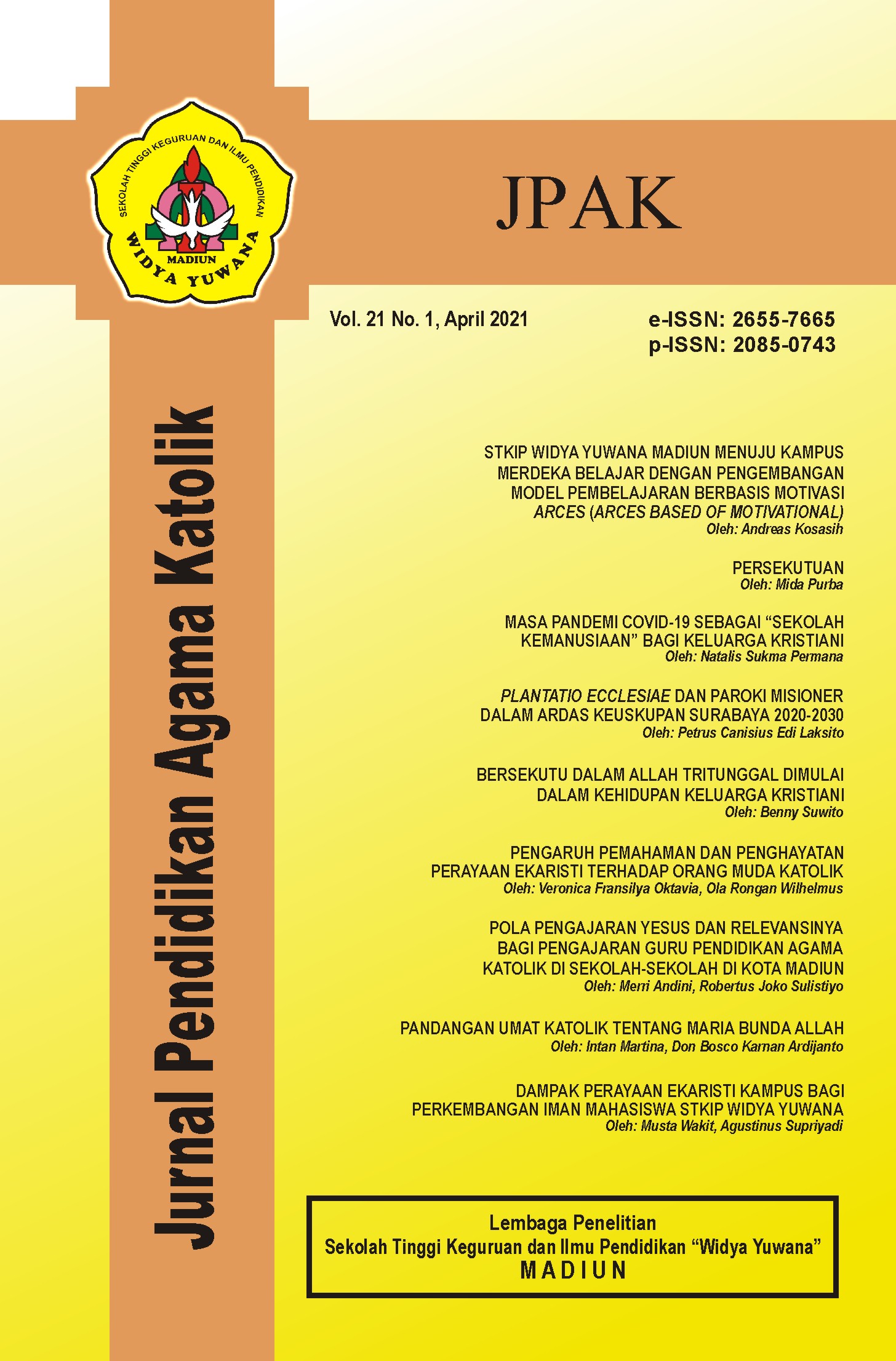 Copyright (c) 2021 Natalis Sukma Permana
This work is licensed under a Creative Commons Attribution-NonCommercial-ShareAlike 4.0 International License.

This work is licensed under a Creative Commons Attribution-NonCommercial-ShareAlike 4.0 International License