STKIP WIDYA YUWANA MADIUN MENUJU KAMPUS MERDEKA BELAJAR DENGAN PENGEMBANGAN MODEL PEMBELAJARAN BERBASIS MOTIVASI ARCES (ARCES BASED OF MOTIVATIONAL)
Keywords:
STKIP Widya Yuwana Madiun, independent learning, model development, ARCES motivation
Abstract
Learning skills are really needed by students/university students, in academic and non-academic environments. From the results of observations in the field of the implementation of learning, it is known that the process and learning outcomes have not been maximized. The author argued, good learning models and presentations are models and presentations of learning that not only stimulate metacognition but are also able to stimulate meta-psychomotor and also meta-affection of students/university students. The availability of ARCES Motivation Based learning models for students/university students able to improve the ability of students/university students. To develop a curriculum, syllabus and Semester Learning Plan/Lesson Plan is not difficult if adequate and relevant learning models are available in the field so that the teacher/lecturer can develop effective learning. The availability of various guidebooks will provide references and implications for teachers/lecturers, so that learning is more varied, fun and not boring and effective in achieving learning objectives.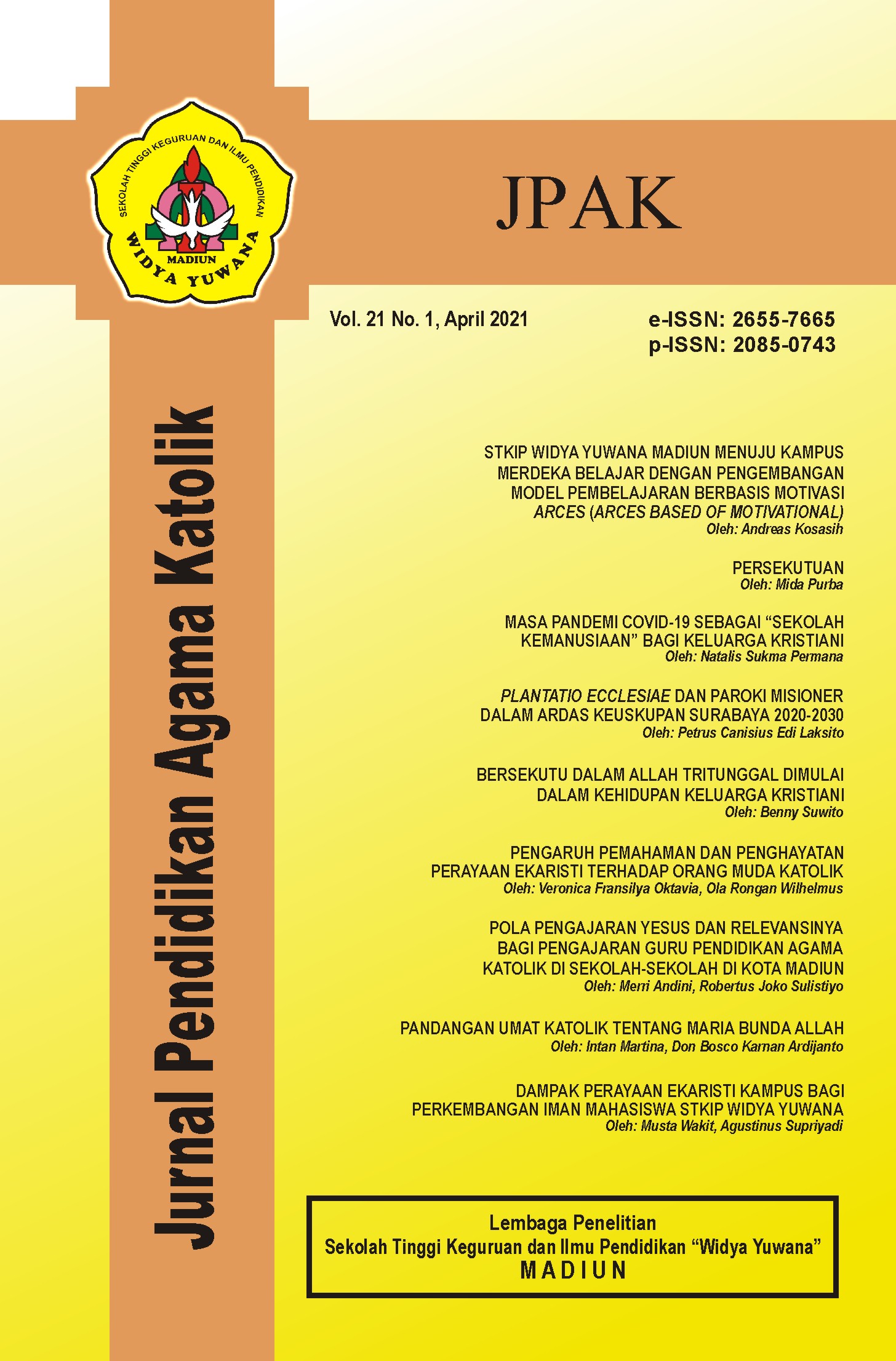 Copyright (c) 2021 Andreas Kosasih
This work is licensed under a Creative Commons Attribution-NonCommercial-ShareAlike 4.0 International License.

This work is licensed under a Creative Commons Attribution-NonCommercial-ShareAlike 4.0 International License